The new year is the perfect time to start fresh and reflect on what you want for your future. It can be overwhelming, but one of the best things you can do is improve your home. Whether it's finding ways to save money on home decor or upgrading your house with a renovation project, there are many ways that you can make the new year better than ever!
Buying a house isn't cheap, even with the best home buyer tips, but there are ways to make your home feel new again without spending a fortune. If you're feeling adventurous, why not try renovating one of the rooms in your house? A fresh coat of paint and some new furniture can make a huge difference, but if you want to go bigger, start with the bathroom or kitchen. These are two rooms that often get overlooked when it comes to home decor and renovation projects!
If you're feeling more ambitious than most people (or just really hate your current sink), consider completely gutting the room and starting from scratch by replacing cabinets and flooring as well! Make it more conducive for work-from-home setups because, during the pandemic, you're most likely working from home as well! Just one of the many work from home tips to consider when upgrading your home! The sky's the limit on what you can do in these rooms so don't be afraid to try something big like this! It may seem overwhelming at first, but there are many home improvement projects you can do by yourself, so there's no need to hire a contractor if you don't have the budget for it!
It doesn't take much time or energy to add some new throw pillows and lampshades in your living room. A good house decor tip is that less is more when it comes to furniture arrangement. If your current design looks too busy, try simplifying with fewer pieces of furniture and larger floor spaces between them. You could even consider rearranging your entire room from scratch – after all, nothing feels better than a fresh start!
There are always going to be days where we feel like our homes aren't perfect enough but trying something new can make us feel accomplished and proud of ourselves which will make our house feel like home in no time!
This article will highlight the different home decor tips and house improvements that you can do to your home so you can start the new year with a new vibe and a new environment!
Home Decor Tips and Home Upgrades for Starting the New Year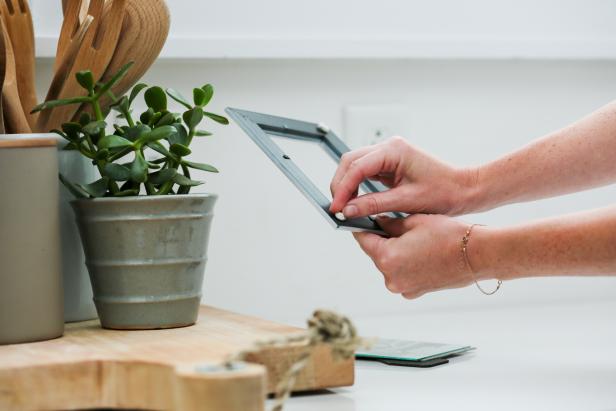 One of the best home decor tips and house improvements you can do is to save money on your energy bill. When it comes to finding ways to make the new year better than ever, there are many simple things that you can begin doing immediately to save money on utilities! By making a few changes in rooms like the kitchen or living room, will make a difference over time. Some other easy ideas include using Energy Star appliances and LED light bulbs as well as turning off lights when they're not being used. Additionally, adding insulation into attics and crawl spaces helps maintain indoor temperatures year-round while also saving up on heating costs during winter months! This is just one example of how investing in yourself and your house makes for an excellent way to start out the new year.
Renovating your home is another great way to make the new year better than ever! Whether you're looking to add an extra bedroom, update the kitchen or bathroom, or just give your house a fresh coat of paint, there are many ways that DIY house work can improve your quality of life. Not only will it make your home more comfortable and stylish, but it can also increase its value should you choose to sell in the future. If you're not sure where to start when it comes to renovating, be sure to consult with a professional contractor who can help steer you in the right direction.
Home decor tips and house improvements don't have to be expensive or time-consuming for them to be effective!
Kitchen Upgrades
For the new year, your kitchen could use a new look! Kitchens are the heart of every home, so it's important to invest in your kitchen. Replacing dated appliances with Energy Star models is one way you can save money on utilities while also giving your house a fresh new look. Also, updating countertops and cabinets will not only increase aesthetic value but functionality as well.
New kitchen utensils and gadgets are always a fun way to update your culinary repertoire. If you're looking for ways to make the new year better than ever in the kitchen, consider investing in some new tools! From immersion blenders to air fryers, there's no shortage of cool new appliances on the market that can help you cook like a pro.
Bathroom Upgrades
The bathroom is another area of the house that can be updated relatively easily and affordably. Replacing old fixtures with modern equivalents is one way to give your bathroom an instant facelift while adding a few accessories can really add some personality. Another great idea for those wanting to renovate their home in the new year is to replace tile flooring with heated floors! Not only will this keep your feet warm during the winter months, but it will also save you money on your energy bill.
If you're looking for an easy bathroom upgrade that makes the new year better than ever before, consider decorating or renovating your current bathrooms tiles. Updating tile floors and shower walls will give any bathroom a facelift without breaking the bank! It's also just about changing up accessories like towels or wall art which helps make the new year better than ever too!
House Painting Tips
Is there anything more relaxing than being at home during the summer months? Whether you're looking for ways to make the new year better than ever or just want some new decor, painting your house is a great idea! From changing the colors of doors and shutters to finishing touches like crown molding, many things can be done with paint alone. If repainting isn't something that interests you, consider re-staining deck furniture or refinishing kitchen cabinets instead! Either way, adding color back into your life is an excellent way to update your house for the new year.
Living Room Upgrade
For the new year, your living room could use a facelift! Consider new furniture, window treatments or even just rearranging your current space. Sometimes all it takes is a few small changes to really make the living room feel like your own. If you're looking for some ideas, be sure to check out home decor magazines or websites for inspiration.
Adding plants is another great way to freshen up the living room and add some life to the space. Not only do they improve air quality, but they can also be used as decorative elements in their own right. Be sure to choose plants that are low-maintenance if you don't have a green thumb, as this will ensure that they stay healthy and look good throughout the year.
Final Thoughts
The new year always invites new beginnings, and what better way to start than by upgrading your home? Whether you're looking for big changes or just a few small updates, there are plenty of ways to make the new year better than ever before in your house. So, get creative and have some fun with it!
No matter what type of house improvements you're looking to do this year, one thing is for sure: the new year can be better than ever if you have a home upgrade.