If you're a first-time homebuyer, congratulations! Buying your first home is an exciting and important milestone. You should be aware that there are lots of things to consider before you sign the dotted line on that house. 
It's important to know what you're getting into because the reality of homeownership is that it's not just a pretty house. When you're buying your first home, there are many things to consider like home inspection, home equity loans or credit lines, closing costs, and more.
If you're looking to upgrade your space with some new furniture pieces, there are many things to consider when shopping for home decor that will fit into the style of your house. If you have a contemporary designed home in an urban area then bright colors may not be appropriate but if you have a very traditional styled home with lots of dark woodwork throughout then lighter paint colors would go better.
From finding the right location for your needs to making sure your budget can cover all of those monthly payments, it's best to prepare yourself by doing some research beforehand. We've put together this blog post with some helpful home buyer tips so you can avoid any pitfalls or costly mistakes when buying your new home!
Home Buying Tips
Get Yourself Approved for a Mortgage
One of the best homebuying tips is to get preapproved for a mortgage before you start shopping. This will help give your agent and home seller an accurate picture of what you can afford so they don't waste their time showing you homes out of your price range.
Another good tip is to check the house's history with its local municipality or county office by searching online to find things such as permits, violations, and other information that may affect how much it costs to maintain the property once you own it. It'll also be helpful if any maintenance issues could potentially occur in the future. If there happen to be major problems found during this process then think about getting these handled while fixing up certain areas before moving in.
Location Is Important
Location is one of the most important factors when it comes to buying a home. The location that you choose will determine how much time and money you end up spending on commuting or traveling, so make sure it's somewhere convenient for your lifestyle. If you are planning on having kids in the future then consider school districts within close proximity because this could potentially save thousands of dollars every year by sending them to private schools rather than public ones if they happen to live further away from quality-inclusive institutions. You should also think about where major stores & shopping centers are located since these can be very useful day-to-day necessities as well as entertainment venues depending on what kind of activities interest you outside of work during weekends or free time.
Affordability Is Non-negotiable
One of the most important homes buying tips is to make sure you can afford your new house. Your lender will assist you in determining how much they are willing to lend, but it's up to you to determine whether or not that amount makes sense for your budget. Be realistic about what kind of lifestyle changes may occur due to purchasing a home including transportation costs and other expenses such as preparing meals at home instead of going out with friends on weekends which could've cost less than $20 per person before buying a place! If all else fails, consider living outside of an urban area where homes tend to be more affordable depending on location. The downside is having longer commutes so keep this in mind when weighing your options.
Another useful home buying tip is to not be greedy. If you can't afford a home in the best neighborhood then don't feel bad about buying something that's more affordable and won't have as many amenities or require as much maintenance work to keep up regularly. It may sound counterintuitive but it's better to buy a house with fewer bells & whistles if this means you'll save money each month by having less expensive utilities, property taxes, etc.
Home Decor Tips for First-Time Homebuyers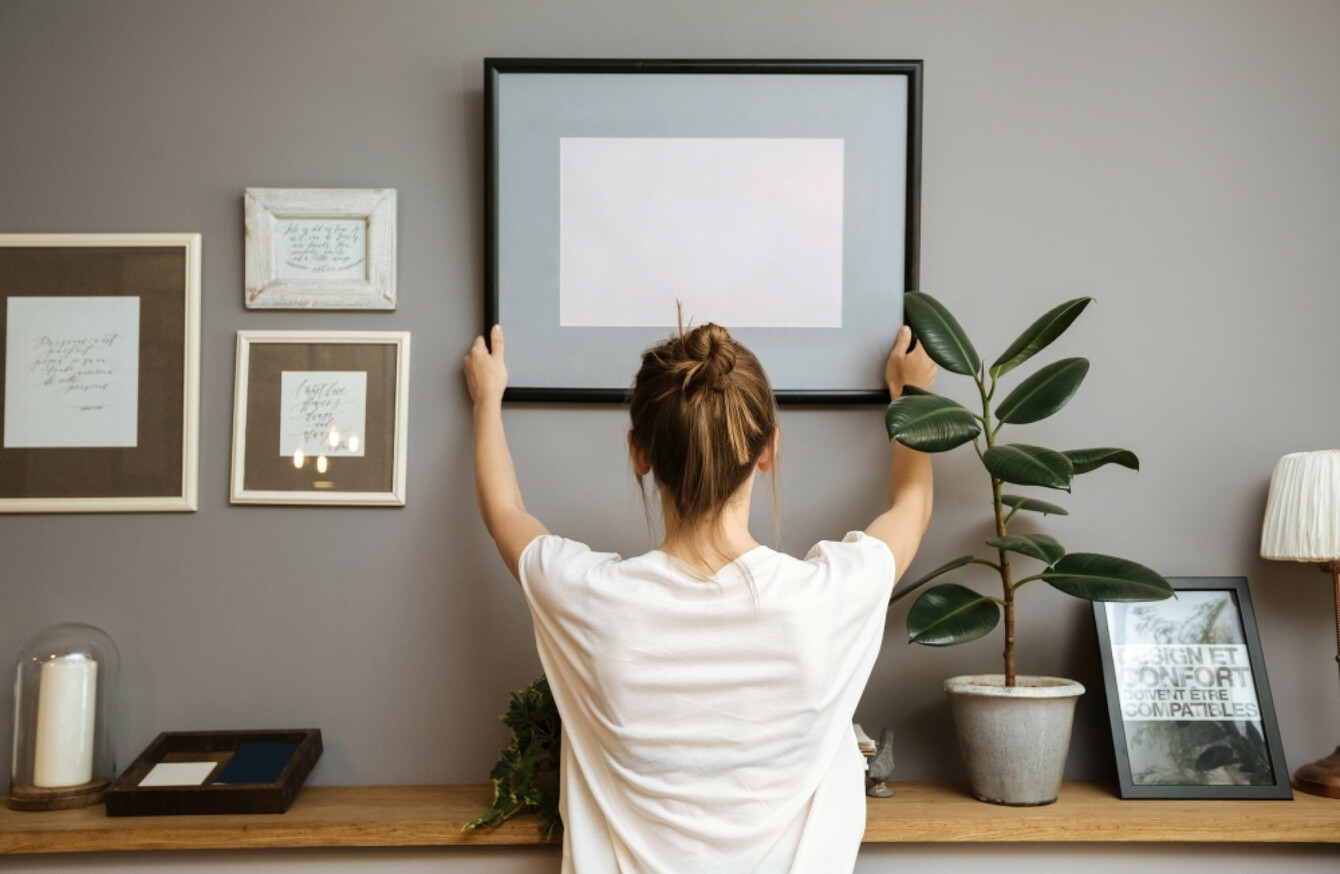 For first-time home buyers, it's best to try DIY house work and focus on the functionality of furniture items before thinking about how they look. You can always spruce up a living room with some fresh paint or new blinds so you should prioritize buying functional pieces that are important like couches & flat-screen TVs over decorator accents which might be pretty but don't necessarily serve any kind of purpose whatsoever! If there is something specific that you're looking for then consider shopping online at sites such as Wayfair since these retailers tend to have better deals than traditional stores during holiday sales events or other promotional periods throughout the year. Although painted walls may seem intimidating, it's not as hard as expected and can be done by anyone with a steady hand since there are plenty of YouTube videos that teach you how to do so if need be!
When decorating your new home there are two main things you should consider: staying within your budget while adding touches of personalization from time to time over the years because every place is going to look stale after a while unless you're using temporary furniture which can get old fast.
One of the best home decor tips is to use artwork as a way of introducing pops of color and personality into any room. You can print out pictures from your computer or phone by using an app such as Canva which has tons of options for free including social media graphics, business cards, etc! This will also be great if you want to make some cute frames on the cheap at Michaels & other craft stores with coupons in their weekly ads that are usually available online too since they have sales all year long unlike Home Depot where prices tend to remain pretty consistent over time. Another good idea is to find decorations that aren't expensive but may not last forever depending on what kind of wear-and-tear it endures between guests coming in and out of your home.
Final Thoughts
In conclusion, there are several important home buying tips for first-time buyers who want to make the most out of their investment. Home decorating ideas will also help you personalize your space depending on how much time and money that's available at any given moment in time.
It's important to do your research because home buying can be very stressful when trying to find the right place that meets all of your needs. It's best to take advantage of home decorating ideas before moving in so you're not overwhelmed by everything at once since it might become difficult to focus if there are too many decisions standing between where & how long you'll live somewhere!
Buying a home isn't cheap, and it's not an easy decision to make, that's why it's always best to ask questions before signing on the dotted line because this is a huge purchase that you'll have for many years, and some would consider an investment, so make sure that you know what you're getting yourself into!
For home decor, try not to go overboard and buy everything at once, you can always add things on down the road so it doesn't feel too overwhelming.
Remember to focus on functionality over style if this means that your monthly bills will be more inexpensive than buying something with features you don't need which may cost a lot of money in terms of utilities and taxes!